Educator Conference
VEX Educator Conference @ VEX Robotics World Championship
May 6th - May 7th
Kay Bailey Hutchison Convention Center
Dallas, TX, USA
Registration is now closed.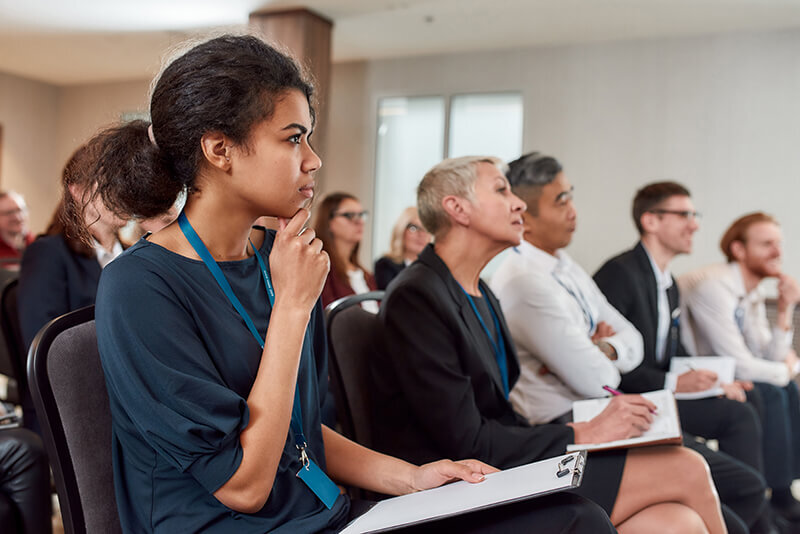 About the VEX Educator Conference Schedule
The agenda features a diverse lineup of real-world practitioners who are creating the tools and resources for both classrooms and competition fields. Learn from knowledge and experience and develop with them creative strategies you can implement back home. You'll also learn from the other teachers and create friendships that will support you in your STEM journey.
Can't attend the conference? All Presentation sessions will be recorded and posted to the VEX PD+ after the conference!
2022 VEX Educator Conference Daily Event Schedule
All Times in CDT - Schedule subject to change
May 6th (Friday)
Afternoon
Arrival & Check-In & Visit Competition/Pits
6:00pm
Google's Drivers of STEM Welcome Dinner (Rooms D170 and D172)
May 7th (Saturday)
Presentation Room (D162)
Workshop Lab (D164)
9:00am
Keynote: Any Educator Can Teach STEM with VEX
10:00am
Reaching All Students: The VEX Continuum
STEM Starts Early with VEX GO
11:00am
Intro to VEXcode VR Enhanced & Advanced + Panel Discussion
Coding Starts Early with VEX 123
12:00pm
Lunch Break
1:00pm
Student-centered assessment with VEX GO and VEX 123
Applied STEM Learning with VEX IQ
2:00pm
Integrating VEX Robotics into Regular Education Classrooms
Real-World STEM with VEX EXP
3:00pm
Introduction to the VEX V5 Workcell
4:00pm
Q&A Panel Discussion
5:00 - 7:30pm
VRC High School World Championships Finals & Game Unveil
Click here to see more details for each session of the VEX Educator Conference >