PD+
Professional Development that reshapes STEM education
PD+ Experts
Connect with experts on STEM pedagogy
PD+ Videos
Expert-led professional learning is always available
PD+ Webinars
Evolving K-12 STEM topics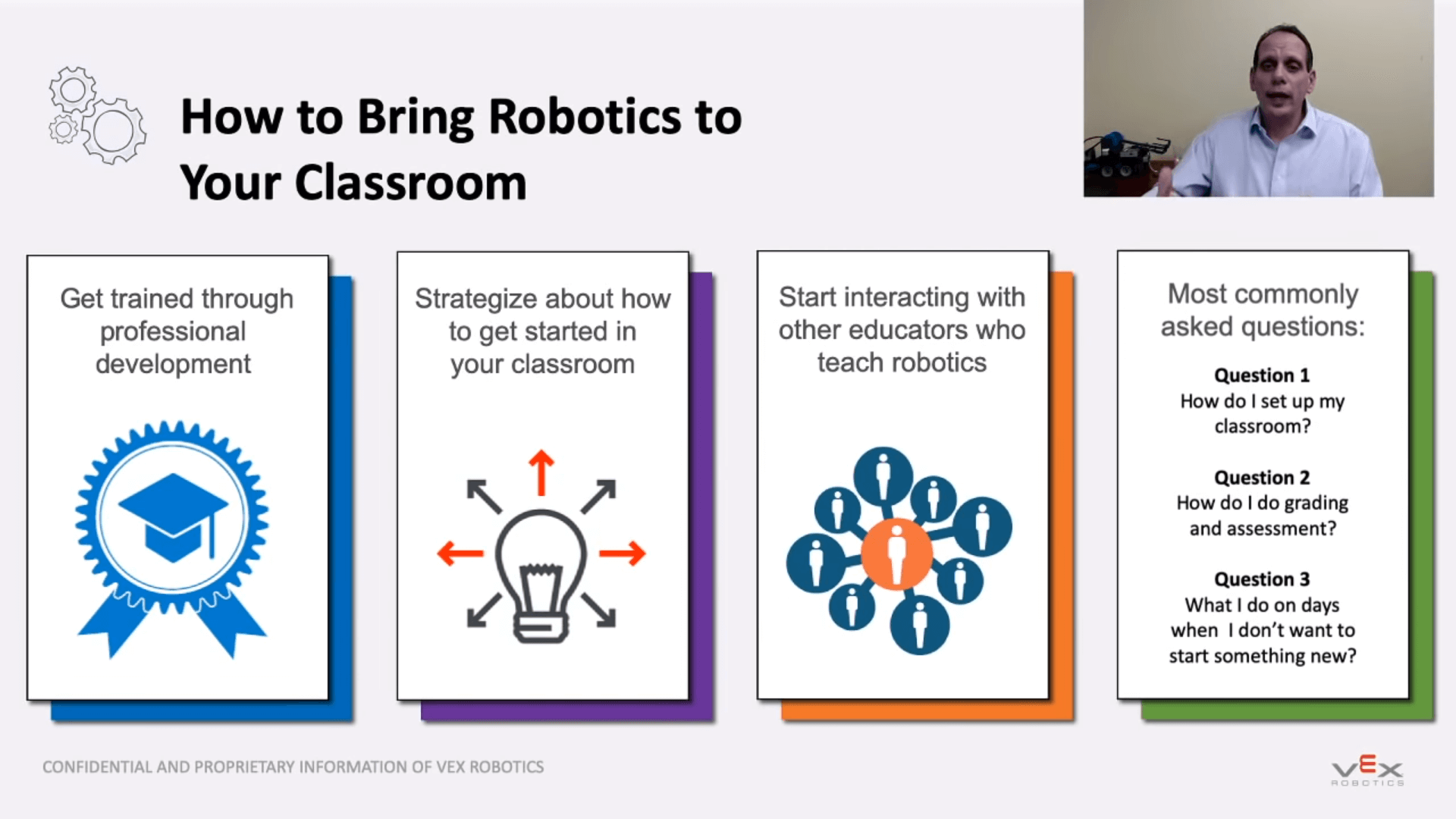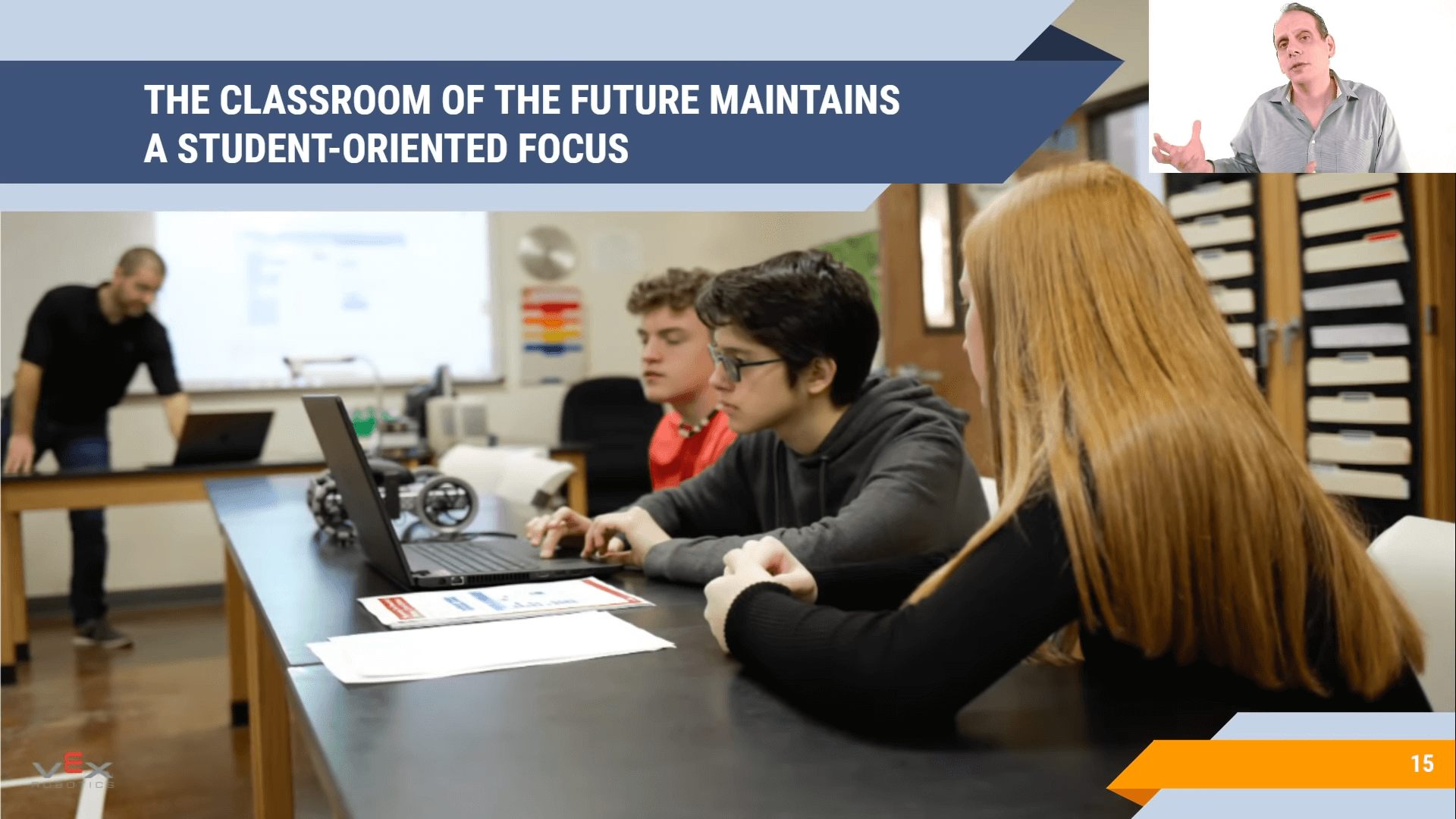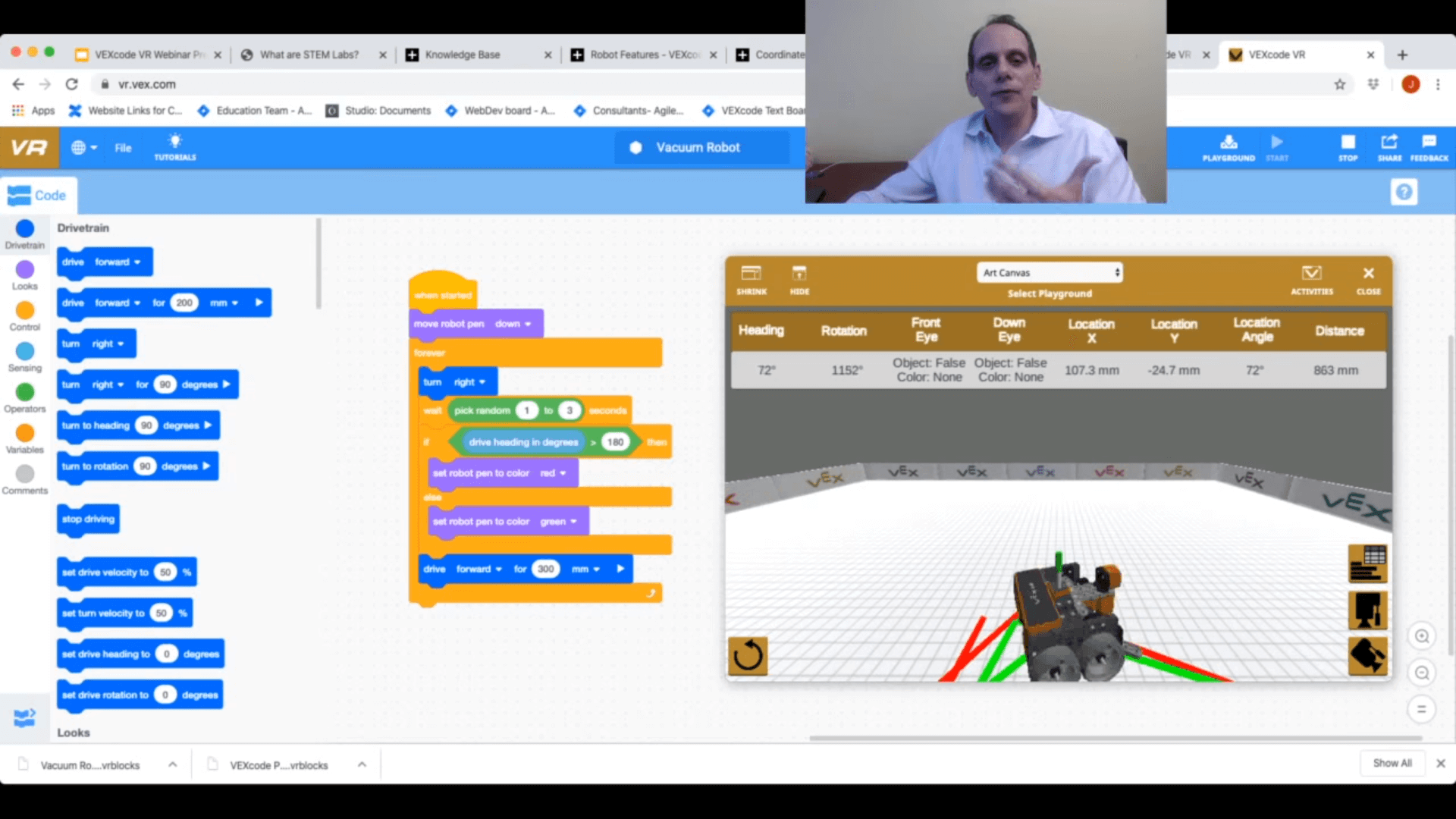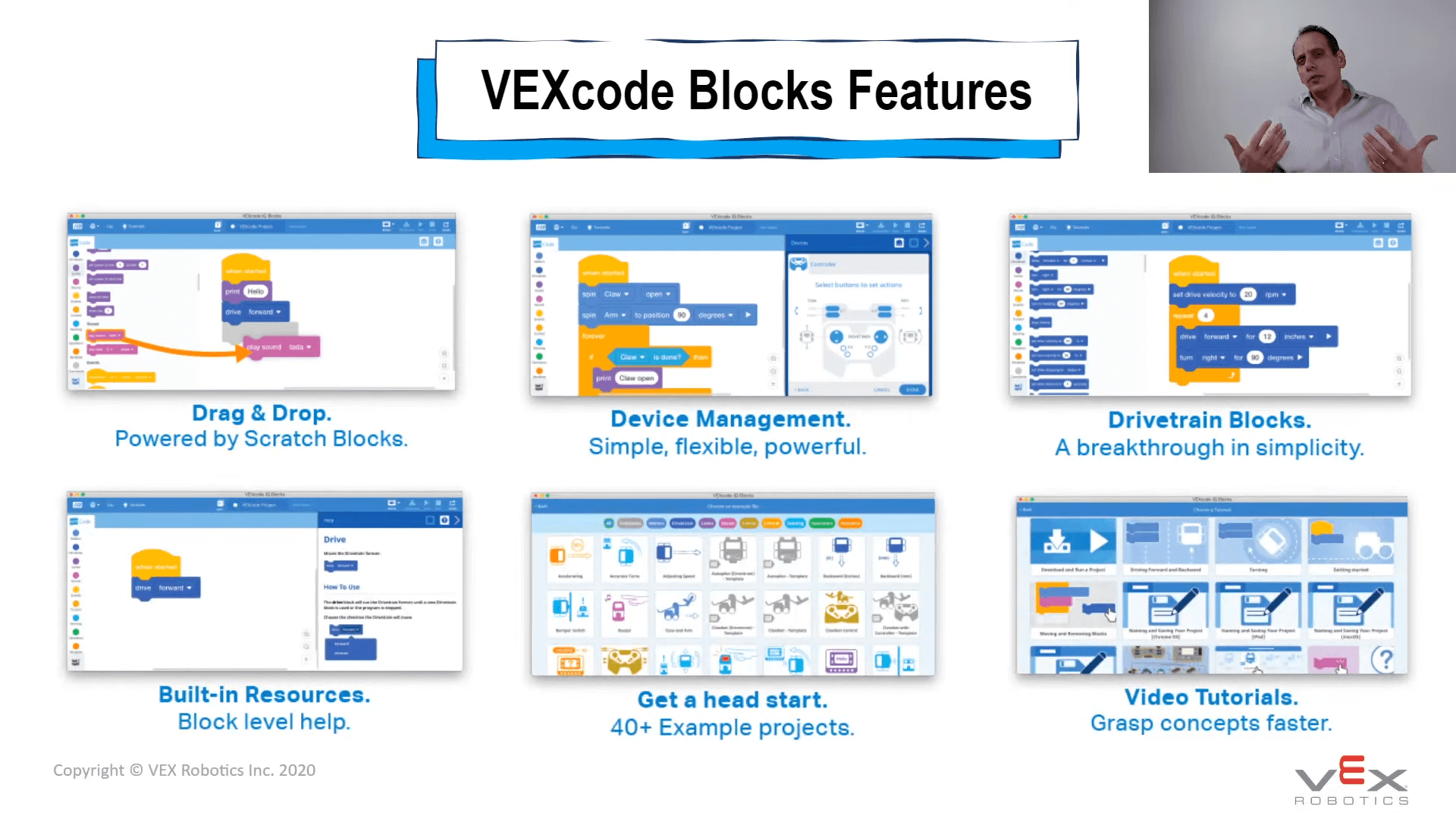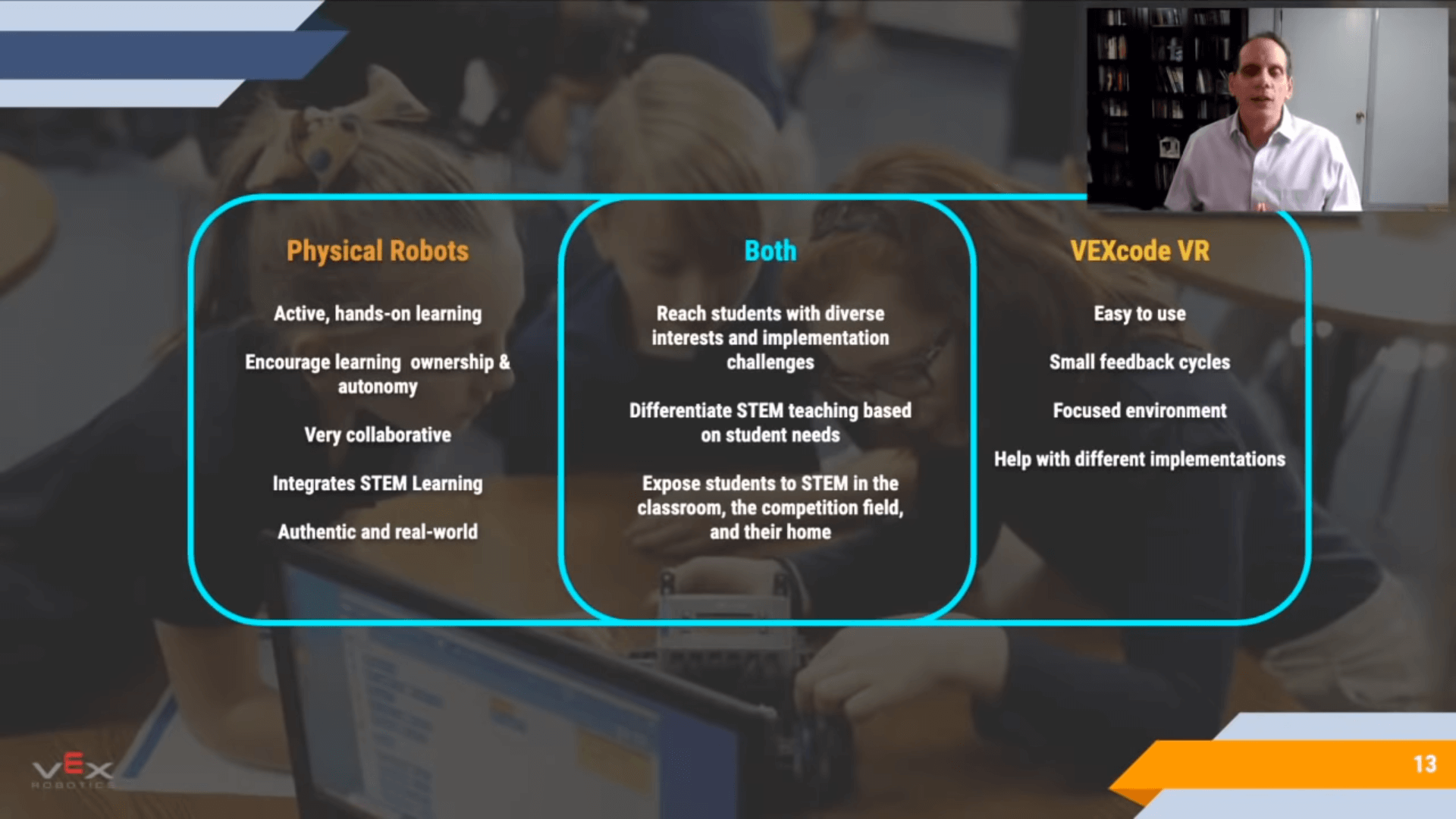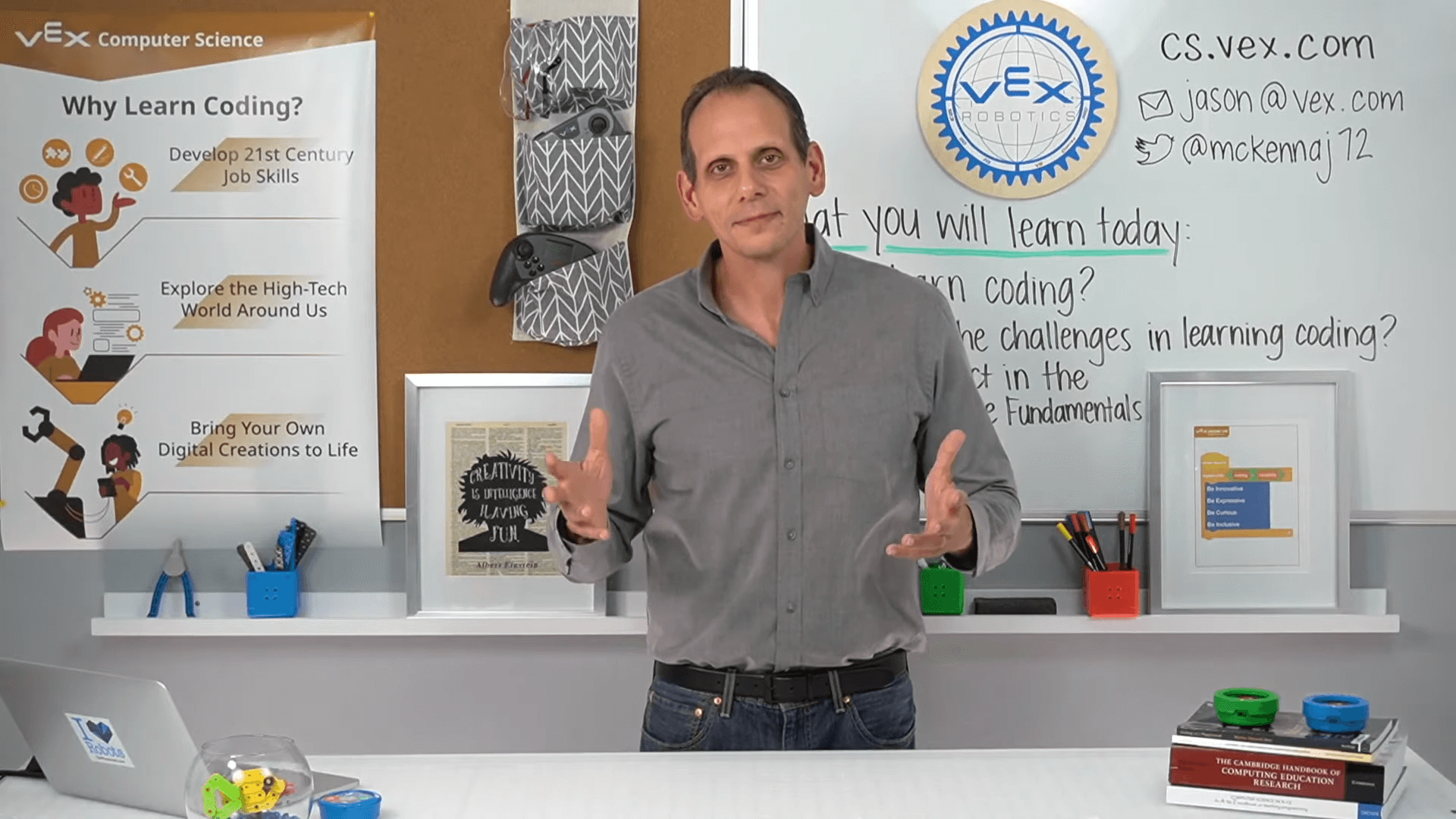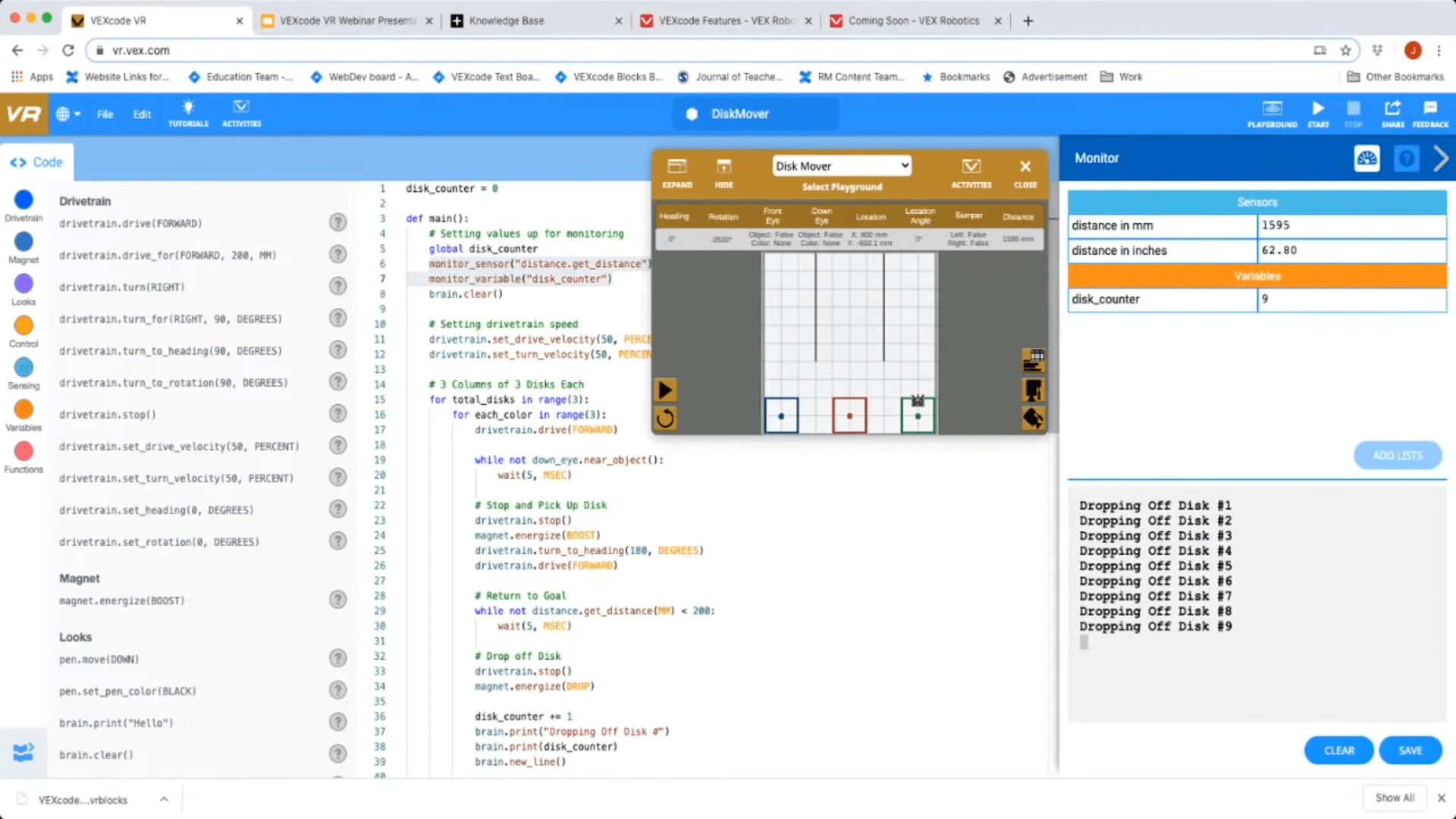 STEM Insights
Learn more about educational robotics and pedagogy
News, analyses, research, and insights into STEM education. Learn to adapt STEM best practices in classrooms with discussions and expert feedback.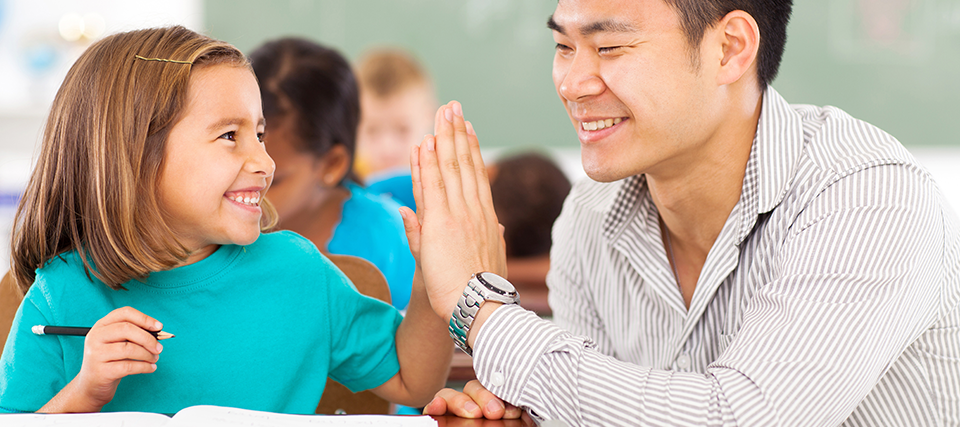 Improving Student Attitudes of STEM Topics with VEX GO
It is a well-researched fact that student attitudes toward STEM topics decrease as they get older. This decrease in positive perceptions can have meaningful and measurable consequences on student persistence, effort, and even grades.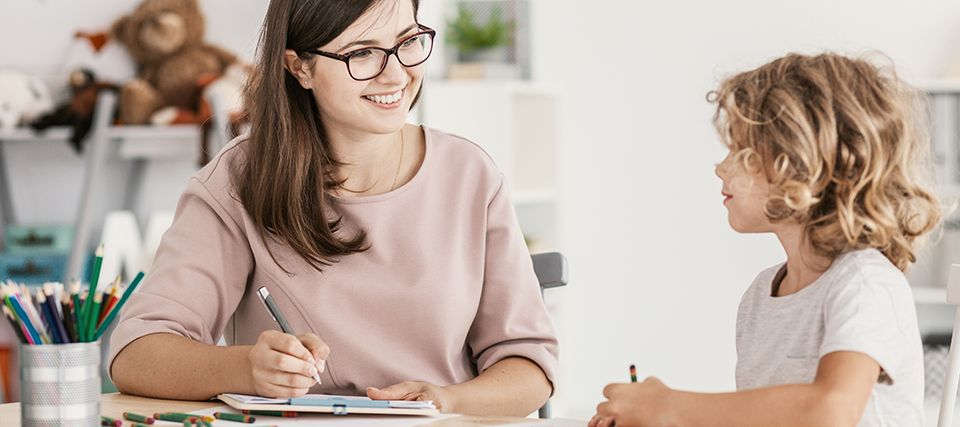 Social-Emotional Learning and STEM - Stronger Together
Much attention has been given to the importance of prioritizing students' and teachers' mental health in thinking about combating pandemic-induced learning loss and successfully transitioning back to school.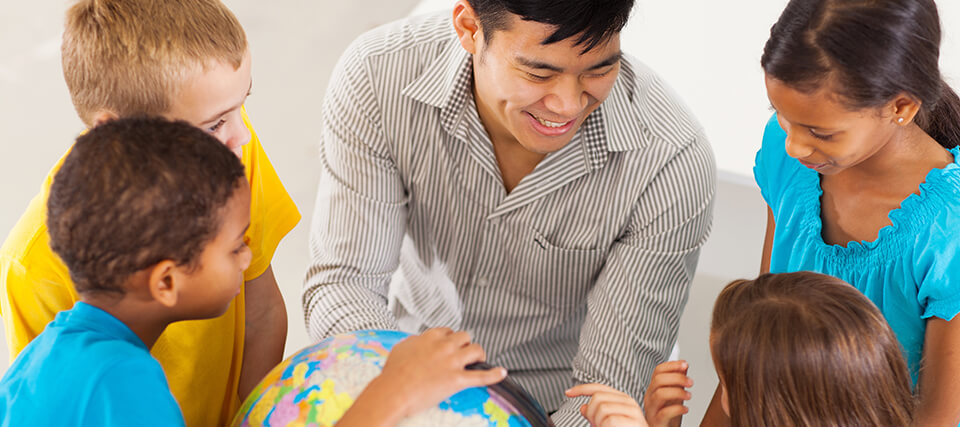 Results and Solutions: a Review of the NAEP Science Assessment
The National Assessment of Educational Progress recently released results from its Science assessment from 2019. Education Week summarized the results as follows: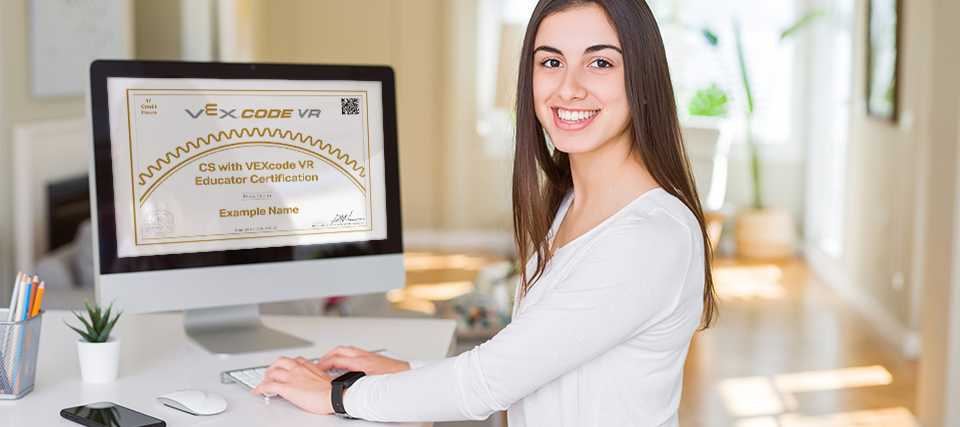 Here's Why You'll Love the New Computer Science With VEXcode VR Certification!
We are happy to announce our newest Educator Certification, Introduction to Computer Science with VEXcode VR.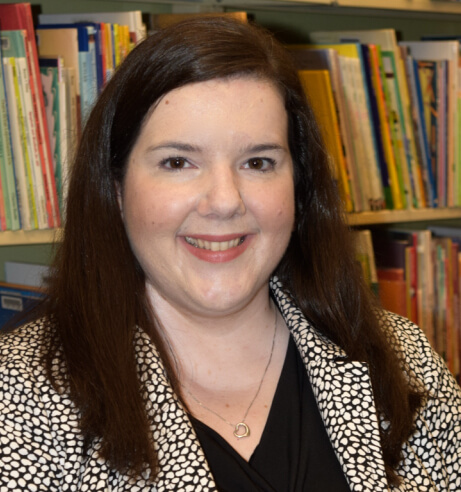 "Logging into VEX PD+ is part of my daily teaching routine. From videos, tutorials, and a vast community of teachers to talk with, VEX PD+ gives me the ability to teach computer science and STEM at the next level. You liked my article on student-centered assessment? Great, you can chat about it with the author - I can tell you how amazing it is to be able to talk to the experts at VEX. I think we're in the age now where sharing is learning."
Anna Blake - K-5 Elementary Technology Integrator
Elizabeth Forward School District
PD+ Events
Experience the most inspiring STEM education event on the planet, the VEX Educators Conference, held at the VEX Robotics World Championship.
Coming Soon
PD+ Community
Share your ideas, successes, and questions with a community of peer educators and mentors like yourself. Message the VEX Education team anytime.
For educators. By educators.
PD+ Workshops
Summer cohort training with workshops that champion innovative teaching approaches that match the enthusiasm of STEM education.
Coming Summer 2022
PD+ Lesson Share
Get inspiration from successful and curated Educator Created Lessons.